5 Professional Wrestlers Turned MMA Fighters
UFC 203 plays host to a UFC Heavyweight Title fight on Saturday night but it's another fight, or rather a fighter, who seems to be garnering all the media and fan attention. Phil Brooks, better known as CM Punk, arguably one of the most iconic professional wrestlers of the modern era, makes his long-awaited debut during the event. While his debut has been heavily criticized due to his lack of MMA training and experience, this isn't the first time a professional wrestler has attempted the transition to the octagon. We take a look at five examples of others who have done just that, with varying degrees of success.
ALBERTO DEL RIO
We start with a man who is arguably as big a name in the wrestling industry as CM Punk is, but whose MMA career didn't attract as much publicity. Jose Alberto Rodriguez, better known as Alberto Del Rio in the WWE and El Patron Alberto or Dos Caras Jr. in other wrestling promotions, is a decorated star in professional wrestling and is equally accomplished in other combat sports. Del Rio took up Greco-Roman wrestling early in life. He claimed a spot on the Mexican national team, won his division 3 times at the Central American and Caribbean Games, placed third in the World Junior Championships in 1997, medaled in the Pan American Games and was even on track to represent Mexico in the Olympics in the 2000 Summer Olympics before Mexico decided not to field a wrestling team that year. In 2000, he trained with his father and debuted in the Mexican wrestling promotion Asistencia Asesoria y Administracion (AAA). He would go on to wrestle for multiple Mexican and Japanese promotions, winning multiple championships and honors. During this period he also had fourteen MMA fights using the name Dos Caras Jr. Between 2001 and 2010 Del Rio fought in multiple organizations in Latin America, Japan, and Europe, including a 2 fight stint in Pride. Del Rio finished his MMA career with a 9-5 record, finishing all 9 of his victories with 7 submissions and 2 knockouts. His most notable fight was a first round loss at Pride Bushido 1 in 2003 when he was knocked out in the first round by a head kick from Mirko "Cro Cop" Filipovic. His MMA career came to an end when he signed with the WWE in 2010. He would go on to have multiple successful runs with them as well as other promotions before his most recent release from the WWE in August.
BOBBY LASHLEY
Bobby Lashley is another individual who used a pro wrestling career with a wrestling background as an entrance into the world of MMA. A three-time NCAA champion wrestler as well as a 3-time medalist in the Armed Forces and Military Championships while he was in the Army, Lashley signed a WWE contract in 2004. Lashley's run with the WWE would last until early 2008 and he would win the ECW championship twice during his time with the promotion. While competing on the independent wrestling circuit, Lashley made his MMA debut in 2008 as part of the Mixed Fighting Alliance (MFA). He won his debut fight via TKO (cut) in just 41 seconds. He would go on to compete in multiple organizations, including Strikeforce and Titan, with wins over opponents such as Jason Guida, Bob Sapp, and Wes Sims. During this period, Lashley signed with TNA Wrestling where he would win the TNA Legends Championship and state his goal to be the first man to hold championships in MMA and professional wrestling simultaneously. In January 2010, Lashley was released from TNA, stating that he wanted to focus completely on his career in MMA. Lashley would go on to win the Shark Fights Heavyweight Championship in 2011 and the Xtreme Fight Night Heavyweight Championship in 2013. In March of 2014, Lashley returned to TNA and captured the TNA World Heavyweight Championship in June. In July of that year, Lashley signed with Bellator MMA and defeated Josh Burns via rear-naked choke at Bellator 123 in September. Lashley would win his next 3 fights in Bellator, finishing the likes of Karl Etherington, Dan Charles and James Thomson by TKO or submission. Lashley is currently scheduled to face Josh Appelt at Bellator 162 in October. He is also still competing in TNA and currently holds the promotion's World Heavyweight, X-Division and King of the Mountain titles.
KAZUSHI SAKURABA
No list of wrestlers turned MMA fighters would be complete without the Gracie Killer himself, Kazushi Sakuraba. An accomplished amateur wrestler in high school and college, Sakuraba would turn to professional wrestling after graduating, turning down a position as a coach at his alma mater. Sakuraba would compete as part of UWFi before moving to Kingdom Pro Wrestling. It was when he was competing for Kingdom Pro Wrestling that he would venture into the world of MMA for the first time when he defeated Dutch kickboxer Rene Rooze via ankle hold in June of 1996. While still competing for Kingdom, Sakuraba would step in as a late replacement for a spot in the UFC's Ultimate Japan tournament. Despite weight twenty pounds less than the weight class for the tournament, Sakuraba reported himself as being over the weight limit in order to compete. After a controversial stoppage against Marcus Silveira that cost Sakuraba the fight, John McCarthy reversed his decision to a no contest and after Tank Abbot withdrew from the tournament due to injury, Sakuraba and Silveira would fight again in the championship fight of the tournament, with Sakuraba winning by armbar. Sakuraba would eventually move to New Japan Pro Wrestling after Kingdom went under in 1998. While there he would compete in multiple high profile matches and feuds. Sakuraba would then join with Pride where he established himself as an incredibly dangerous fighter and would go on to earn the nickname "The Gracie Hunter" after becoming the first man to defeat Royce Gracie in MMA, as well as defeating Royler, Renzo and Ryan Gracie. His list of opponents reads like a virtual MMA hall of fame, with victories over the likes of Carlos Newton, Vitor Belfort, Kevin Randleman, Ken Shamrock, Royce Gracie, Quinton Jackson and more. He has defeated thirteen different men who have held championships at one point in their careers and was the first Japanese UFC champion. Sakuraba competed in New Japan Wrestling as recently as 2015 and is currently signed with Rizin Fighting Federation where he most recently lost to Shinya Aoki in December of 2015.
BROCK LESNAR
Pro Wrestling and MMA fans alike know the name, Brock Lesnar. A two-time NCAA All-American and NCAA National Heavyweight Champion wrestler in college, Lesnar signed with the WWE in 2000. He was immediately made to look like a monster, admittedly not a difficult task, and was given the nickname "The Next Big Thing". He would go on to capture the WWE Undisputed Championship in 2002, becoming the youngest champion in WWE history as well as the second fastest to win a championship after debuting. He would go on to hold the belt 3 times during his initial run with the company. After leaving the WWE in 2004, Lesnar would sign with New Japan Pro Wrestling and capture the IWGP Heavyweight Championship in his debut, becoming one of the few American's to ever hold the belt. He would remain with the promotion through 2007 before leaving to pursue an MMA career. In his MMA debut for K-1 league Hero's, Lesnar defeated Min Soo Kim by submission due to strikes in just over a minute. In 2008 it was announced that Lesnar had signed with the UFC and he made his debut against former champion Frank Mir. Mir would go on to submit Lesnar via kneebar in the first round. Lesnar would go on to defeat Heath Herring by decision, earning himself a shot at Randy Couture for the UFC Heavyweight Championship at UFC 91. Lesnar would capture the title via TKO in the second round and successfully defended it with a second-round TKO of Frank Mir at UFC 100. Lesnar would go on to be diagnosed with diverticulitis before his next fight against Shane Carwin and Carwin would defeat Frank Mir in a fight for the interim title in the meantime. Lesnar would defeat Carwin at UFC 116 by arm triangle to unify the titles before losing to Cain Velasquez at UFC 121. In 2011 Lesnar again battled diverticulitis and reportedly had 12 inches of his colon removed. He would go on to face Alistair Overeem in December of that year, losing by first round TKO and announcing his retirement from MMA. Lesnar would return to the WWE in 2012 on a part-time basis, participating in several high profile feuds, including ending The Undertaker's vaunted undefeated streak at Wrestlemania, before capturing the WWE World Heavyweight Championship in 2014. Despite still being under contract with the WWE, rumors began circulating about a potential MMA return for Lesnar in 2016. On June 4th it was announced that Lesnar would make his UFC return at UFC 200 in what the WWE called a "one-off opportunity". Lesnar would defeat Mark Hunt at UFC 200 but it was later revealed that Lesnar had tested positive for a banned substance in a USADA test. Lesnar would go on to defeat Randy Orton at Summerslam for the WWE and continues to compete for the organization. The Nevada State Athletic Commission announced that Lesnar had been temporarily suspended despite Lesnar alluding to the fact that he may not be finished with MMA.
SEAN O'HAIRE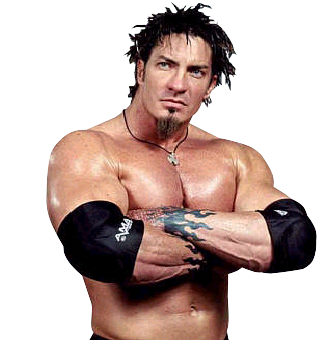 Finally, we take a look at someone whose path into MMA more closely resembles CM Punk's, rather than the others on this list. Sean O'Haire had no amateur wrestling background or any other such training when he entered the world of professional wrestling. O'Haire debuted in June of 2000 in WCW as a tag team specialist with his partner Mark Jindrak. Impressively acrobatic for a man who was 6'6 and 270 lbs, O'Haire utilized quite a few maneuvers from the "top rope" section of the ring, a spot not normally used by men of his size. With Jindrak as his partner, O'Haire would capture the WCW Tag Team Titles twice and would also hold the titles as a team with Chuck Palumbo. The team of O'Haire and Palumbo would be signed on by the WWE and were featured in the "Alliance" storyline in 2001. He would continue with the company until his release in 2004. O'Haire wrestled in Japan and in other independent promotions until 2006 when he retired in order to pursue kickboxing and MMA. He would debut in K-1 in 2004, but would leave the promotion with a 0-3 record after getting knocked out by Musashi, Gary Goodridge, and Chalid Arrab. He would then make the move to MMA where he won his first two fights, finishing both in the first round. O'Haire's most memorable fight would take place in 2006 at Pride 32. O'Haire took on Eric "Butterbean" Esch and was soundly defeated in just 29 seconds. He would go on to fight twice more, winning both before retiring in 2007 with a record of 4-2. Unfortunately, O'Haire would struggle with depression and substance abuse, and ultimately committed suicide in September of 2014.
In these 5 examples, we have a variety of levels of success. Del Rio had a respectable MMA record but enjoyed significantly more success in professional wrestling, Lashley and Lesnar are currently juggling both sides, Sakuraba was successful as a wrestler but a legend in MMA and O'Haire couldn't make the transition stick. While these examples are certainly not necessarily an indication of how Punk's debut and potential MMA career will turn out, he is not the first professional wrestler to make the transition into MMA and will most likely not be the last.
*WATCH* DaveNoseMMA – Aljamain Sterling Knockout Aftermath
In this video, MMA Latest's Dave Noseworthy shares his thoughts on Marlon Moraes' brutal knockout of Aljamain Sterling that took place this past weekend at UFC Fresno.
Check out Dave's thoughts below:
Stipe Miocic vs. Francis Ngannou Official for UFC 220
UFC 220 in Boston, Massachusetts has its main event. Stipe Miocic (17-2) will put his belt on the line for the third time against rising heavyweight star, Francis Ngannou (11-1)
Rumors surrounded the match-up for UFC 220 after Ngannou's first round knockout over Alistair Overeem, at UFC 218. The Cameroonian heavyweight called for the fight himself. In his octagon interview proceeding his most recent victory, Ngannou stated:
"I'm feeling good… I'm on my way to a title shot".
IT. IS. OFFICIAL! @StipeMiocicUFC | @Francis_Ngannou | The HW strap is on the line in Boston at #UFC220! pic.twitter.com/7rNhZjk2cg

— UFC (@ufc) December 10, 2017
The heavy handed Ngannou has finished all of his opponents in all of his six UFC bouts. A streak which includes a kimura submission over Anthony Hamilton and a TKO victory against former UFC heavyweight champion, Andrei Arlovski. Overall, he holds a ten fight win streak. His only defeat came by way of unanimous decision to Zoumana Cisse, in his second professional MMA fight.
If victorious, Ngannou would become the first African-born champion in UFC history.
Not to be diminished, Stipe Miocic rides his a streak of his own into the beantown match-up. Five consecutive wins, five knockouts and the past four of which, ended in the first round. A victory in Boston for the champ would make him the longest reigning heavyweight champion in UFC history. Currently, Miocic is one of three heavyweights, in the promotions entirety, whom has successfully defended the belt twice.
UFC 220 will be held at the TD Garden in Boston, Massachusetts on January 20th, 2018. The pay-per-view (PPV) card will also feature light heavyweight champion Daniel Cormier, as he faces challenger Volkan "No Time" Oezdemir.
Ladies Fight Night 7: "Double Trouble" Preview
Polish women's federation Ladies Fight Night is going to celebrate their second birthday this year on the 15th to 17th of December. Two days, two events with a lot of great bouts.
LFN in Poland is being titled the new Invicta FC. The Polish owners created this federation to give European women a chance to fight on a big platform.
Hosting their first ever event in December 2015, LFN will hold two great cards next week, that will feature women who have fought under many prestigious promotions, such as the UFC, Invicta, Bellator, Glory, and Kunlun.
Two days of fantastic fights, intensified by a double dose of sports impressions. The name is not accidental, LFN 7 / LFN 8 combines two events, during which the best Polish fighters will be shown, as well as the best fighters from Europe (including France, Sweden, Italy, the Czech Republic and Romania)
The stakes are high, and we are electrified by the clashes between warriors such as Żaneta Cieśla vs Silvia La Notte and Patricia Axling vs. Cindy Silvestri. Mainly due to their vastness of their experience in the cage.
In the fight of the evening, the talented Romanian Cristina Stanciu will face Magdaléna Šormovádo. Stanciu fought twice in the UFC, but she was unfortunately cut from the promotion after suffering consecutive losses to Cortney Casey and Maryna Moroz.
Judyta Rymarzak vs Marta Waliczek is an amazing fight between two experienced kickboxers. Both making their pro MMA debuts on the night, we will witness a one-of-a-kind duel between two kickboxing perfectionists, as they look to transcend their skills into the MMA world.