5 Professional Wrestlers Turned MMA Fighters
UFC 203 plays host to a UFC Heavyweight Title fight on Saturday night but it's another fight, or rather a fighter, who seems to be garnering all the media and fan attention. Phil Brooks, better known as CM Punk, arguably one of the most iconic professional wrestlers of the modern era, makes his long-awaited debut during the event. While his debut has been heavily criticized due to his lack of MMA training and experience, this isn't the first time a professional wrestler has attempted the transition to the octagon. We take a look at five examples of others who have done just that, with varying degrees of success.
ALBERTO DEL RIO
We start with a man who is arguably as big a name in the wrestling industry as CM Punk is, but whose MMA career didn't attract as much publicity. Jose Alberto Rodriguez, better known as Alberto Del Rio in the WWE and El Patron Alberto or Dos Caras Jr. in other wrestling promotions, is a decorated star in professional wrestling and is equally accomplished in other combat sports. Del Rio took up Greco-Roman wrestling early in life. He claimed a spot on the Mexican national team, won his division 3 times at the Central American and Caribbean Games, placed third in the World Junior Championships in 1997, medaled in the Pan American Games and was even on track to represent Mexico in the Olympics in the 2000 Summer Olympics before Mexico decided not to field a wrestling team that year. In 2000, he trained with his father and debuted in the Mexican wrestling promotion Asistencia Asesoria y Administracion (AAA). He would go on to wrestle for multiple Mexican and Japanese promotions, winning multiple championships and honors. During this period he also had fourteen MMA fights using the name Dos Caras Jr. Between 2001 and 2010 Del Rio fought in multiple organizations in Latin America, Japan, and Europe, including a 2 fight stint in Pride. Del Rio finished his MMA career with a 9-5 record, finishing all 9 of his victories with 7 submissions and 2 knockouts. His most notable fight was a first round loss at Pride Bushido 1 in 2003 when he was knocked out in the first round by a head kick from Mirko "Cro Cop" Filipovic. His MMA career came to an end when he signed with the WWE in 2010. He would go on to have multiple successful runs with them as well as other promotions before his most recent release from the WWE in August.
BOBBY LASHLEY
Bobby Lashley is another individual who used a pro wrestling career with a wrestling background as an entrance into the world of MMA. A three-time NCAA champion wrestler as well as a 3-time medalist in the Armed Forces and Military Championships while he was in the Army, Lashley signed a WWE contract in 2004. Lashley's run with the WWE would last until early 2008 and he would win the ECW championship twice during his time with the promotion. While competing on the independent wrestling circuit, Lashley made his MMA debut in 2008 as part of the Mixed Fighting Alliance (MFA). He won his debut fight via TKO (cut) in just 41 seconds. He would go on to compete in multiple organizations, including Strikeforce and Titan, with wins over opponents such as Jason Guida, Bob Sapp, and Wes Sims. During this period, Lashley signed with TNA Wrestling where he would win the TNA Legends Championship and state his goal to be the first man to hold championships in MMA and professional wrestling simultaneously. In January 2010, Lashley was released from TNA, stating that he wanted to focus completely on his career in MMA. Lashley would go on to win the Shark Fights Heavyweight Championship in 2011 and the Xtreme Fight Night Heavyweight Championship in 2013. In March of 2014, Lashley returned to TNA and captured the TNA World Heavyweight Championship in June. In July of that year, Lashley signed with Bellator MMA and defeated Josh Burns via rear-naked choke at Bellator 123 in September. Lashley would win his next 3 fights in Bellator, finishing the likes of Karl Etherington, Dan Charles and James Thomson by TKO or submission. Lashley is currently scheduled to face Josh Appelt at Bellator 162 in October. He is also still competing in TNA and currently holds the promotion's World Heavyweight, X-Division and King of the Mountain titles.
KAZUSHI SAKURABA
No list of wrestlers turned MMA fighters would be complete without the Gracie Killer himself, Kazushi Sakuraba. An accomplished amateur wrestler in high school and college, Sakuraba would turn to professional wrestling after graduating, turning down a position as a coach at his alma mater. Sakuraba would compete as part of UWFi before moving to Kingdom Pro Wrestling. It was when he was competing for Kingdom Pro Wrestling that he would venture into the world of MMA for the first time when he defeated Dutch kickboxer Rene Rooze via ankle hold in June of 1996. While still competing for Kingdom, Sakuraba would step in as a late replacement for a spot in the UFC's Ultimate Japan tournament. Despite weight twenty pounds less than the weight class for the tournament, Sakuraba reported himself as being over the weight limit in order to compete. After a controversial stoppage against Marcus Silveira that cost Sakuraba the fight, John McCarthy reversed his decision to a no contest and after Tank Abbot withdrew from the tournament due to injury, Sakuraba and Silveira would fight again in the championship fight of the tournament, with Sakuraba winning by armbar. Sakuraba would eventually move to New Japan Pro Wrestling after Kingdom went under in 1998. While there he would compete in multiple high profile matches and feuds. Sakuraba would then join with Pride where he established himself as an incredibly dangerous fighter and would go on to earn the nickname "The Gracie Hunter" after becoming the first man to defeat Royce Gracie in MMA, as well as defeating Royler, Renzo and Ryan Gracie. His list of opponents reads like a virtual MMA hall of fame, with victories over the likes of Carlos Newton, Vitor Belfort, Kevin Randleman, Ken Shamrock, Royce Gracie, Quinton Jackson and more. He has defeated thirteen different men who have held championships at one point in their careers and was the first Japanese UFC champion. Sakuraba competed in New Japan Wrestling as recently as 2015 and is currently signed with Rizin Fighting Federation where he most recently lost to Shinya Aoki in December of 2015.
BROCK LESNAR
Pro Wrestling and MMA fans alike know the name, Brock Lesnar. A two-time NCAA All-American and NCAA National Heavyweight Champion wrestler in college, Lesnar signed with the WWE in 2000. He was immediately made to look like a monster, admittedly not a difficult task, and was given the nickname "The Next Big Thing". He would go on to capture the WWE Undisputed Championship in 2002, becoming the youngest champion in WWE history as well as the second fastest to win a championship after debuting. He would go on to hold the belt 3 times during his initial run with the company. After leaving the WWE in 2004, Lesnar would sign with New Japan Pro Wrestling and capture the IWGP Heavyweight Championship in his debut, becoming one of the few American's to ever hold the belt. He would remain with the promotion through 2007 before leaving to pursue an MMA career. In his MMA debut for K-1 league Hero's, Lesnar defeated Min Soo Kim by submission due to strikes in just over a minute. In 2008 it was announced that Lesnar had signed with the UFC and he made his debut against former champion Frank Mir. Mir would go on to submit Lesnar via kneebar in the first round. Lesnar would go on to defeat Heath Herring by decision, earning himself a shot at Randy Couture for the UFC Heavyweight Championship at UFC 91. Lesnar would capture the title via TKO in the second round and successfully defended it with a second-round TKO of Frank Mir at UFC 100. Lesnar would go on to be diagnosed with diverticulitis before his next fight against Shane Carwin and Carwin would defeat Frank Mir in a fight for the interim title in the meantime. Lesnar would defeat Carwin at UFC 116 by arm triangle to unify the titles before losing to Cain Velasquez at UFC 121. In 2011 Lesnar again battled diverticulitis and reportedly had 12 inches of his colon removed. He would go on to face Alistair Overeem in December of that year, losing by first round TKO and announcing his retirement from MMA. Lesnar would return to the WWE in 2012 on a part-time basis, participating in several high profile feuds, including ending The Undertaker's vaunted undefeated streak at Wrestlemania, before capturing the WWE World Heavyweight Championship in 2014. Despite still being under contract with the WWE, rumors began circulating about a potential MMA return for Lesnar in 2016. On June 4th it was announced that Lesnar would make his UFC return at UFC 200 in what the WWE called a "one-off opportunity". Lesnar would defeat Mark Hunt at UFC 200 but it was later revealed that Lesnar had tested positive for a banned substance in a USADA test. Lesnar would go on to defeat Randy Orton at Summerslam for the WWE and continues to compete for the organization. The Nevada State Athletic Commission announced that Lesnar had been temporarily suspended despite Lesnar alluding to the fact that he may not be finished with MMA.
SEAN O'HAIRE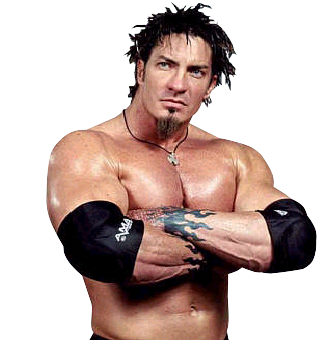 Finally, we take a look at someone whose path into MMA more closely resembles CM Punk's, rather than the others on this list. Sean O'Haire had no amateur wrestling background or any other such training when he entered the world of professional wrestling. O'Haire debuted in June of 2000 in WCW as a tag team specialist with his partner Mark Jindrak. Impressively acrobatic for a man who was 6'6 and 270 lbs, O'Haire utilized quite a few maneuvers from the "top rope" section of the ring, a spot not normally used by men of his size. With Jindrak as his partner, O'Haire would capture the WCW Tag Team Titles twice and would also hold the titles as a team with Chuck Palumbo. The team of O'Haire and Palumbo would be signed on by the WWE and were featured in the "Alliance" storyline in 2001. He would continue with the company until his release in 2004. O'Haire wrestled in Japan and in other independent promotions until 2006 when he retired in order to pursue kickboxing and MMA. He would debut in K-1 in 2004, but would leave the promotion with a 0-3 record after getting knocked out by Musashi, Gary Goodridge, and Chalid Arrab. He would then make the move to MMA where he won his first two fights, finishing both in the first round. O'Haire's most memorable fight would take place in 2006 at Pride 32. O'Haire took on Eric "Butterbean" Esch and was soundly defeated in just 29 seconds. He would go on to fight twice more, winning both before retiring in 2007 with a record of 4-2. Unfortunately, O'Haire would struggle with depression and substance abuse, and ultimately committed suicide in September of 2014.
In these 5 examples, we have a variety of levels of success. Del Rio had a respectable MMA record but enjoyed significantly more success in professional wrestling, Lashley and Lesnar are currently juggling both sides, Sakuraba was successful as a wrestler but a legend in MMA and O'Haire couldn't make the transition stick. While these examples are certainly not necessarily an indication of how Punk's debut and potential MMA career will turn out, he is not the first professional wrestler to make the transition into MMA and will most likely not be the last.
Ovince Saint Preux Steps in to Face Corey Anderson at UFC 217
UFC 217 just got even more interesting. Earlier this week, Patrick Cummins pulled out of his light heavyweight matchup with Corey Anderson due to a Staph infection. Corey "Overtime" Anderson was not happy with his opponents decision, even calling out his opponent on Instagram asking how Cummins could, "call it quits so far from fight night".
The UFC left Anderson on the card, and he found an opponent through the magic of Twitter. Ovince Saint Preux tweeted out directly to Anderson stating:
@CoreyA_MMA @Mickmaynard2 @danawhite Hey Corey, looks like you lost your partner & I'm sitting here without a fight, Nov. 4 I'm your guy.

— Ovince Saint Preux (@003_OSP) October 19, 2017
It didn't take long for Anderson to respond agreeing to the fight, tagging Mick Maynard and Dana White in his response.
Only a few short hours later, the fight announcement came from the official UFC twitter account.
Fight News update!!

Ovince VON FLUE replaces Cummins, will take on Corey Anderson at #UFC217 @TheGarden! pic.twitter.com/oh2Xysrav3

— UFC (@ufc) October 19, 2017
This top 10 Light Heavyweight matchup should add to an already amazing card coming in November at Madison Square Garden. Saint Preux is coming off of back to back wins both due to the very rare von flue choke, he finds himself ranked #7th in the latest edition of the 205-pound rankings. Corey "Overtime" Anderson is 4-2 in his last 6 fights, but is coming off a brutal first round knockout loss to Jimi Manuwa in March.
With such a exciting fight added to this card, what do you see happening November 4th?  Will Corey Anderson bounce back and look to jump into the top 5 of the rankings, or will Ovince Saint Preux go for a third straight von flue choke? Let us know.
*Watch* Bellator 185 Weigh in: Live Stream, Results
Watch the live weigh-ins for Bellator 185 here.
Gegard Mousasi takes on Alexander Slemenko live this Friday night October 20th at the Mohegan Sun Arena in Uncasville CT. This is the first appearance for Mousasi in the Bellator cage as he looks to secure a title shot with a win over the very tough former Bellator champion Slemenko. Joining these men of the main card will be a pair of welterweights as Neiman Gracie from the famous Gracie BJJ family takes on Zak Bucia in the co-main event.
Full Weigh-in Results: (Updated in real time)
Main Card:
Gegard Mousasi (185) vs. Alexander Shlemenko (186)
Neiman Gracie (170.5) vs. Zak Bucia (170)
Heather Hardy (126) vs. Kristina Williams (126)
Ryan Quinn (155.5) vs. Marcus Surin (155)
Ana Julaton (125.5) vs. Lisa Blaine (122)
Preliminary Card:
Jordan Young (200) vs. Alec Hooben (194)
Costello van Steenis (185) vs. Steve Skrzat (186)
Vinicius de Jesus (170) vs. Joaquin Buckley (171)
John Beneduce (154.5) vs. Dean Hancock (155)
Timothy Wheeler (144) vs. Pete Rogers (144)
Don Shainis (150) vs. Matthew Denning (149)
Frank Sforza (149) vs. Vovka Clay (150)
Kevin Carrier (156) vs. Jose Antonio Perez (153)
John Lopez (126) vs. Billy Giovanella (125)
Bellator 185 Fight to Watch: Heather Hardy vs. Kristina Williams
Heather Hardy will compete in MMA for the second time at Bellator 185 on Friday night, as she faces Kristina Williams in a strawweight contest. The fight takes place on the main card at the Mohican Sun Arena in Connecticut.
Potentially, what Bellator have in Heather 'The Heat' Hardy is a major draw that they can build their 125 pound division around. While relatively new to the organisation she is fast becoming one of the more popular names on the roster. Her career is in the early stages, but many have already started to draw comparisons with former boxer turned MMA star, Holly Holm. Holm's UFC success partly inspired the native New Yorker to make the switch from boxing.
Hardy is already an established world champion in the land of the 'sweet science', holding a 21 fight undefeated professional record. She made her MMA debut in June this year with a victory over Alice Yauger, at Bellator 180. At 35, Hardy is a late starter in the sport, but proved at Madison Square Garden against the credible Yauger that she has a bright future.
Hardy's first outing in the cage was disciplined and composed. Despite a slow start in round one, Hardy grew in confidence as the fight progressed and her cardio never faltered. She mixed in plenty of kicks that complimented her boxing and looked at ease in the clinch, even defending a couple of takedown attempts in the process.
Despite looking on course for a decision win, Hardy forced the TKO stoppage with just thirteen seconds remaining in round three. Even a large cut that required seven stitches from an accidental head clash could not deny her victory.
Hardy was fighting an experienced professional, competing for the tenth time in MMA, which makes the win over Yauger more impressive. However, her upcoming opponent Kristina Williams will be making her professional debut.
There is little known about Williams except that she is 3-0 at amateur level. One of those wins came by way of submission so there may well be a threat to Hardy if the fight goes to the ground. More importantly for Williams is how she copes on the big stage against a popular opponent, who is more familiar competing in high pressure combat situations. If Williams can produce an upset it will be a huge boost in her young career.
But in all honesty, this fight is about Hardy. It's about getting the win and gaining valuable experience. The boxing career is on hold while MMA takes centre stage. Beating Williams will mean she likely continues fighting inside a cage rather than a boxing ring.